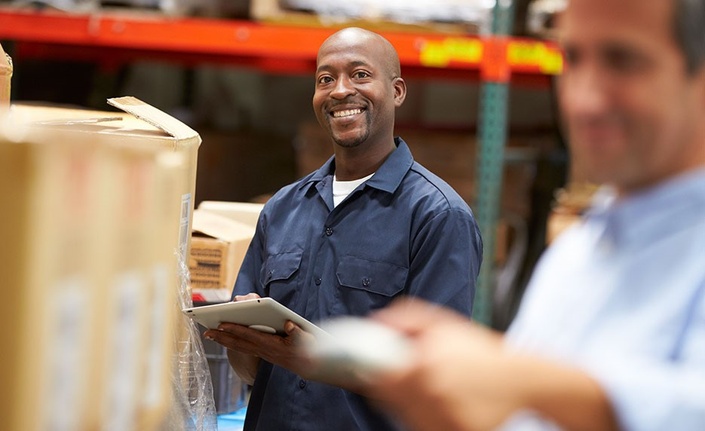 Lean Mastery
Clear, concise information on transforming a business enterprise and making it lean
Enroll in Course
A lean business eliminates waste and focuses on providing quality products and services on time and at a low cost. This Lean Mastery Online Training Program contains clear, concise information on transforming a business enterprise and making it lean. This online certificate program is offered in partnership with major colleges, universities, and other accredited education providers.
Lean enterprise is a process designed to bring about rapid improvements to an organization's performance through an overhaul of the value stream. It is composed of a comprehensive set of elements, rules, and tools that focus on value, waste elimination, and continuous incremental improvement.

As market forces dictate pricing and lead-time pressures, businesses need to focus on waste-free processes in order to grow margins and remain competitive. Lean uses specific concepts that are intended to provide excellent quality products, delivered on time, at the lowest total cost, and only on the specific demand of the customer. Companies transitioning to a lean culture are now seeing radical improvements in profitability, service levels, productivity, asset utilization, cash flow, inventory levels, product designs, quality, cycle times, and product costs.

The Lean Mastery Online Program contains clear, concise information on transforming an enterprise to lean. The program is packed with examples, photographs, graphics, quizzes, progress tests, case studies, and many interactive features that provide tips, "try this" exercises, and in-depth information.
Upon registering, you're given six months to complete the program.
Objective
Upon completion of this program, you'll:
Recognize how the application of lean principles can substantially improve the operating and financial performance of any business

Understand how to recognize and eliminate waste

Know how to determine value added, non-value-added and non-value-added-but-required activities

Be able to identify the value stream, how it's mapped and how to identify the areas that require improvement

Be able to develop a road map and an implementation plan

Recognize the fundamental importance of the Kaizen process, how it's used in every aspect of a lean implementation and how it's used to change the culture

Learn about the concept of design for manufacture and assembly and how design influences cost

Gain a broad understanding of lean tools like 5S, Total Productive Maintenance (TPM), Kanban, visual workplace, error-proofing and scheduling

Understand the role of accounting and how lean metrics must replace traditional metrics
Your Instructor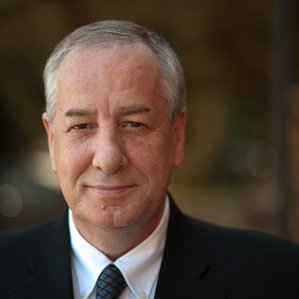 Brian Furlong is a seasoned senior executive with 30 years of experience in manufacturing and finance. After working domestically and internationally for major companies such as Emerson, Westinghouse, Invensys, and National Westminster Bank, Brian has in-depth knowledge of manufacturing and administrative processes. He has directed projects to start up plants in England, Ireland, Thailand, and Mexico and has completed acquisitions in England, China, and India. He's a passionate advocate of lean enterprise and has successfully completed implementation in numerous facilities in the United States, Mexico, Europe, and Asia. Brian is the co-author of the book "The Elusive Lean Enterprise."
Frequently Asked Questions
How long do I have to finish this course?
All of our programs are self-paced and open enrollment, so you can start them when you want and finish them at your own pace. Upon registering, you're given six months to complete this program.
Can I register as an international student?
Yes, because ed2go programs are online you never have to actually travel to the school. Most schools offer telephone or online registration
What if I am unhappy with the course?
We would never want you to be unhappy! If you are unsatisfied with your purchase, contact us in the first 10 days and we will give you a full refund.
What happens when I complete the program?
Upon successful completion of the program, you will be awarded a certificate of completion.
Who will be my instructor?
Each student is paired up with a facilitator for one-on-one interaction. The facilitator will be available (via e-mail) to answer any questions you may have and to provide feedback on your performance. All of our facilitators are successful working professionals in the fields in which they teach.
How can I get more information about the program?
If you have questions that are not answered on our website, please feel free to contact us via LIVE chat (click the "Career Training" link toward the top of the page). If you are visiting us during non-business hours, please feel free to send us a question using the "Contact Us" form to the right. You may also call us at (855) 598-3856(855) 598-3856 FREE. We will answer your questions promptly.
What happens if I don't finish in the time frame provided?
The time allotted to complete your program has been calculated based on the number of hours for each program, so don't worry too much about not completing in time. If, after a concerted effort, you are still unable to complete, your Student Advisor will help you work out a suitable completion date. Please note that a fee will be charged for an extension.