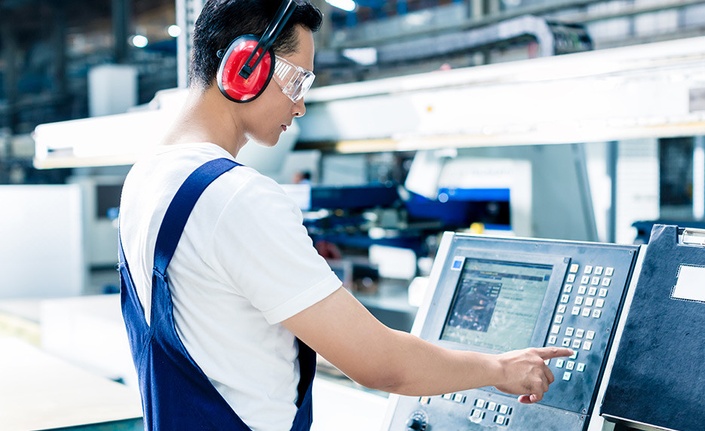 CNC Machinist
The CNC Machinist program provides an intensive overview of skills necessary to perform CNC machining.
The CNC Machinist program provides an intensive overview of skills necessary to perform CNC machining. In the 195 hours of education you will learn workholding, math, inspection, safety, metal cutting, materials, quality, and grinding.
Frequently Asked Questions
When does the course start and finish?
All of our programs are self-paced and open enrollment, so you can start them when you want and finish them at your own pace. When you register, you'll receive twelve (12) months to complete the program.
Can I register for this course if I am an international student?
Yes, because our programs are online you never have to actually travel to the school. Most of our courses offer telephone or online registration.
What if I don't have enough time to complete the program?
The time allotted to complete your program has been calculated based on the number of hours for each program, so don't worry too much about not completing in time. If, after a concerted effort, you are still unable to complete, your Student Advisor will help you work out a suitable completion date. Please note that a fee may be charged for an extension.
Do I have to buy any additional materials?
No
Can I get financial assistance?
Our courses are non-credit courses, so they do not qualify for federal aid. In some states, vocational rehab or workforce development boards will pay for qualified students to take our courses. Additionally, some students may qualify for financial assistance when they enroll, if they meet certain requirements.
What happens when I complete the program?
Upon successful completion of the program, you will be awarded a certificate of completion.
Who will be my instructor?
There is no facilitator for this program. Support is offered through email, online forms, and phone.
How can I get more information about this course?
If you have questions that are not answered on our website, please feel free to contact us via LIVE chat (click the button above). If you are visiting us during non-business hours, please feel free to send us a question using the "Contact Us" form to the right. You may also call us at 1-877-221-5151. We will answer your questions promptly.
When can I start the program?
Our programs are all open enrollment. You can register and start the program as soon as you are ready.