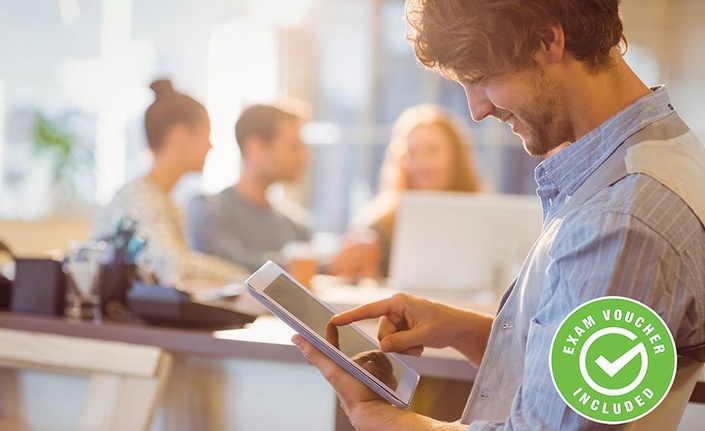 Administrative Professional with Microsoft Office Specialist 2016
Learn the skills you need to support an organization, manage stressful situations that may arise, and excel in an administrative career
Enroll in Course
Administrative professionals are the backbone of a professional organization, helping keep the team organized and operating efficiently.
To be a successful Administrative Professional, you must possess skills to handle a wide variety of workplace tasks and situations. The job of an Administrative Professional is a widely varied one and this course teaches across that variety of needed skills. Working with the four main Microsoft Office programs is also key to success in any workplace.

Microsoft Office 2016 skills are important to have in any profession or workplace. Being able to work with Office programs is a must in today's workplace whether you are preparing for an entry-level position or are an experienced professional. Developing skills and experience working with Microsoft Word, Excel, PowerPoint, Outlook, and Access will allow you to do work independently and be a problem solver at your job.
The material is presented in a step-by-step manner, and you will learn by completing readings and hands-on exercises and watching video presentations. The course also includes quizzes and exams so you can test your skills at regular intervals throughout the material.
Through these methods, you will learn about the modern professional workplace, how to maintain your professional image, about time management, workplace behaviors and ethics, effective verbal and written communications, technology basics including working with computers and other workplace tools, record keeping and financial management basics, event planning and business travel basics, and career advancement and job searching skills. You will also learn essential introductory and advanced Office skills across Microsoft Office's Word, Excel, PowerPoint, and Outlook programs.
Upon completion of this program you will be prepared for the Microsoft Office Specialist Certification exams 77-727 and 77-728 (Excel), 77-725 and 77-726 (Word), 77-729 (PowerPoint), 77-731 (Outlook), and 77-730 (Access).
The registration fee for these exams are included with this program.
This program is entirely online and is completed at your own pace. When you register, you receive six (6) months to complete this program.

Your Instructor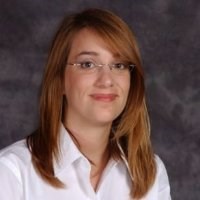 Tracy Berry has helped many organizations optimize and streamline data solutions. She teaches both onsite and online courses and has her CTT (Certified Technical Trainer) certification. Tracy specializes in teaching graphics, desktop publishing, web design, reporting/productivity applications, Microsoft Office, as well as the creation of online courses with software from leading vendors.
Note: This course is supported by multiple instructors at Webucator, a national training and courseware development company, all of whom are experts in their fields.
Frequently Asked Questions
How long does it take to complete a program?
All of our programs are self-paced and open enrollment, so you can start them when you want and finish them at your own pace.  When you register, you'll receive six (6) months to complete the program.
Can I register for programs if I am an international student?
Yes, because ed2go programs are online you never have to actually travel to the school.  Most schools offer telephone or online registration.
What if I am unhappy with the course?
We would never want you to be unhappy! If you are unsatisfied with your purchase, contact us in the first 10 days and we will give you a full refund.
What if I don't have enough time to complete my program within the time frame provided?
The time allotted to complete your program has been calculated based on the number of hours for each program, so don't worry too much about not completing in time. If, after a concerted effort, you are still unable to complete, your Student Advisor will help you work out a suitable completion date. Please note that a fee may be charged for an extension.
What happens when I complete the program?
Upon successful completion of the program, you will be awarded a certificate of completion. In addition, you will receive exam vouchers for the Microsoft Office Specialist Certification exams 77-727 and 77-728 (Excel), 77-725 and 77-726 (Word), 77-729 (PowerPoint), 77-731 (Outlook), and 77-730 (Access) after successful completion of the program and financial obligation
How can I get more information about this program?
If you have questions that are not answered on our website, please feel free to contact us via LIVE chat (click the "Career Training" link above).  If you are visiting us during non-business hours, please feel free to send us a question using the "Contact Us" form.  You may also call us at 1-877-221-51511-877-221-5151 FREE.  We will answer your questions promptly.
Are there Compatability Requirements? Can I use a Mac?
This online program can only be taken on a PC; it is not Mac compatible. It is compatible with Windows XP and later operating systems and you will need the latest version of Internet Explorer, Firefox, Chrome, or Safari. We highly recommend that you use Firefox or Chrome in place of other web browsers. Adobe Acrobat Reader or an alternative software application to open and read PDF files is required. You will also need the Microsoft Office 2016 Suite  for this program as there are no free trials. Manuals are included as downloadable PDFs throughout the program.